Een van de frustrerendste professies lijkt mij ontwerper van sigarettenpakjes. Stel, je krijgt een opdracht, van Davidoff menthol. Je ontwerpt een strak, elegant kartonnen doosje in kleuren die herinneren aan geiserdampen in het diepst van een IJslandse midzomernacht (want aan zulke dingen denken die mensen).
Zoiets dus: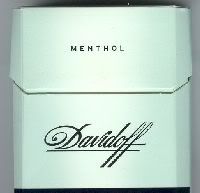 Helaas, tussen droom en rokerslippen staan wetten en Europese voorschriften.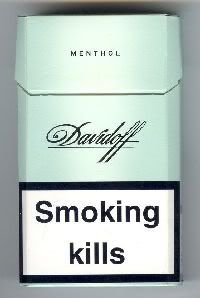 Op de achterkant staat:
SMOKING CAN CAUSE A SLOW AND PAINFUL DEATH
En daarboven in een klein, met smaak gekozen lettertype jouw wervende woorden:
These carefully selected tobaccos have been skillfully blended to assure your pleasure.
Waar doe je het allemaal voor?